Automated multi-functional plants for the anodizing of aluminium, magnesium and light alloys
New Oxidal works in Brescia in a modern and equipped factory that covers an area of about 4000 covered square meters. Experience, quality of service, innovative technology are supported by two fully automated and multi-functional plants managed by cutting-edge software in the sector.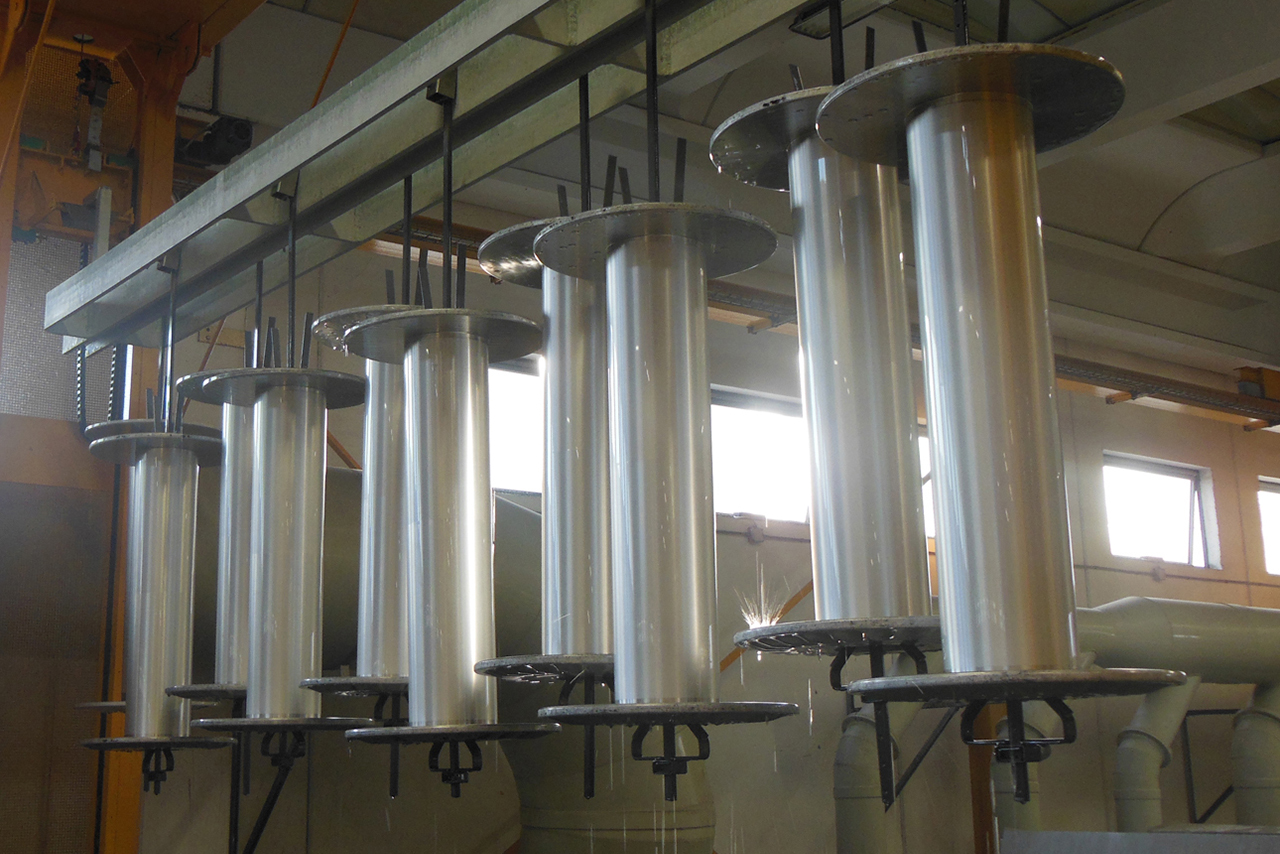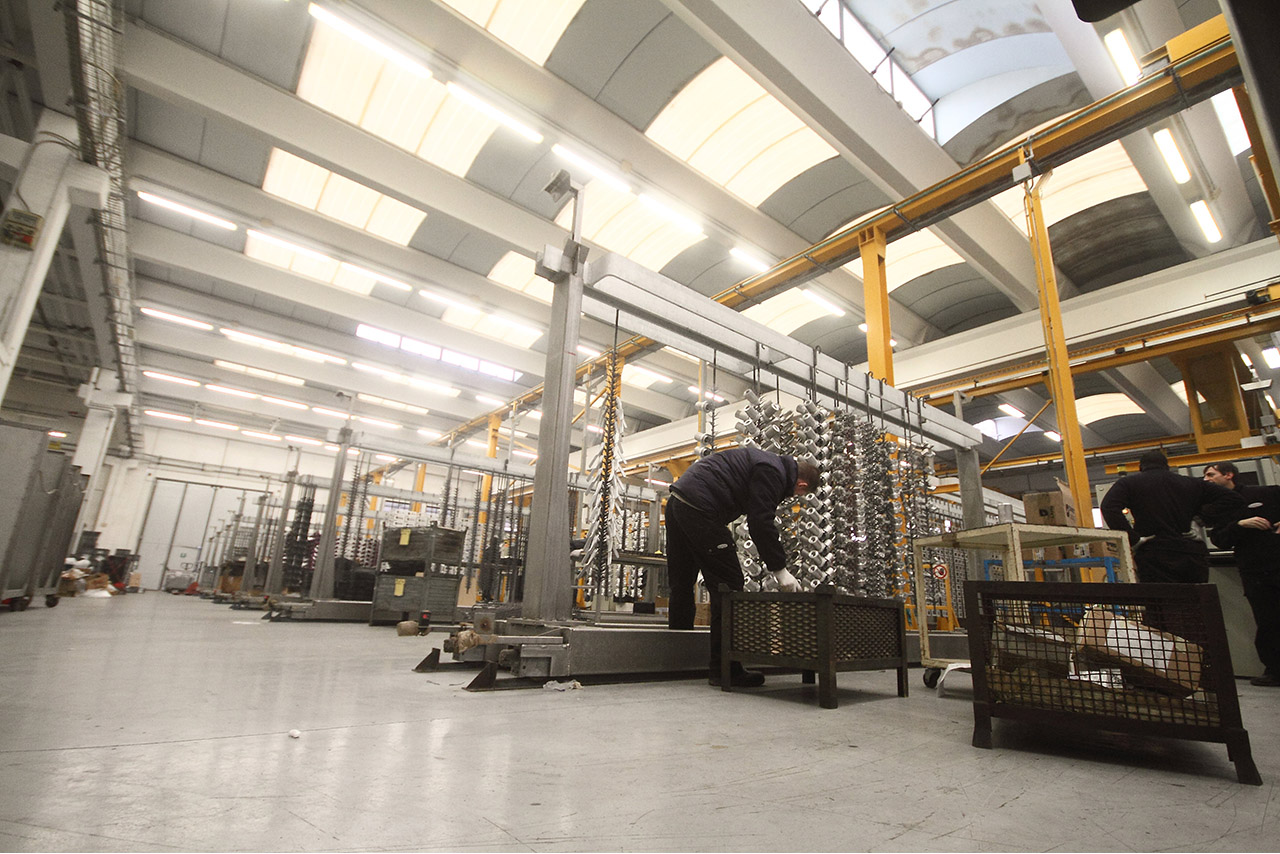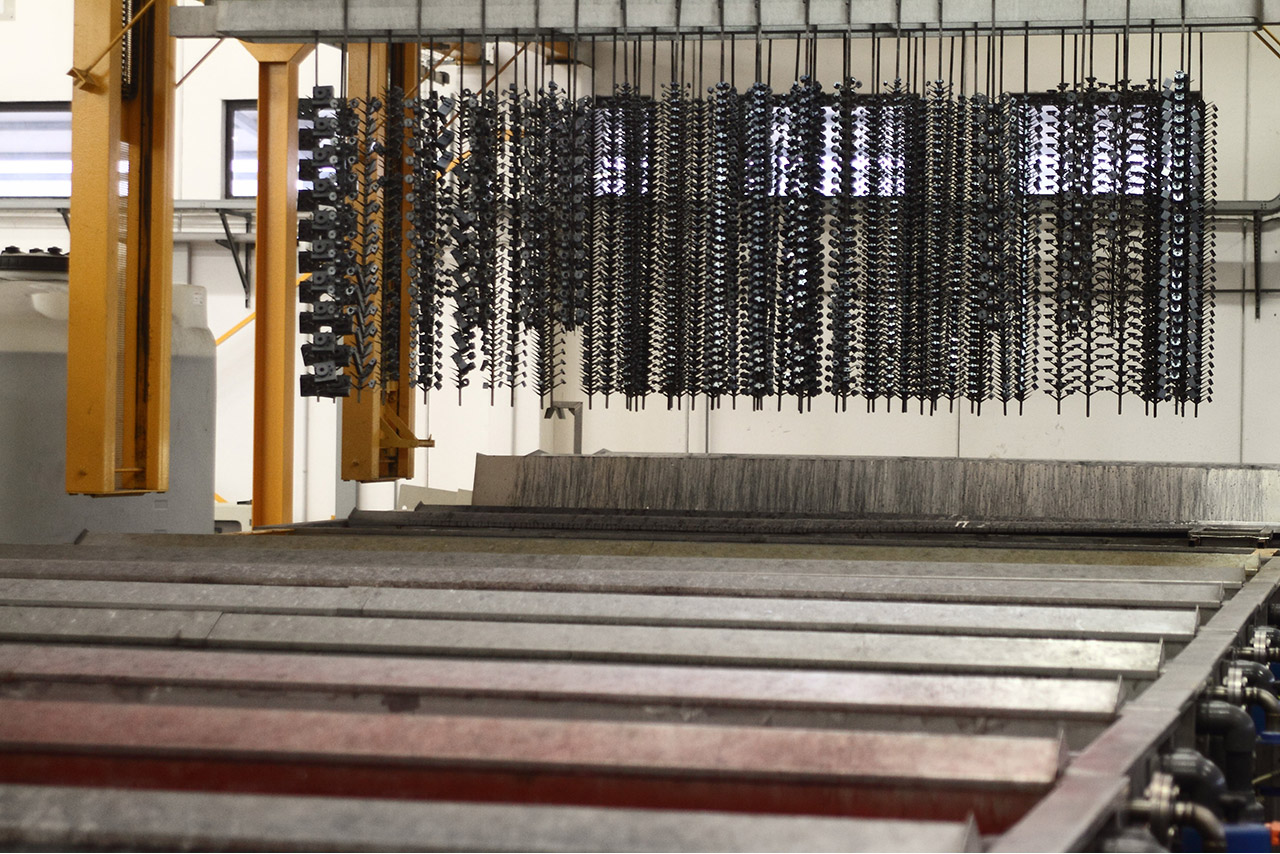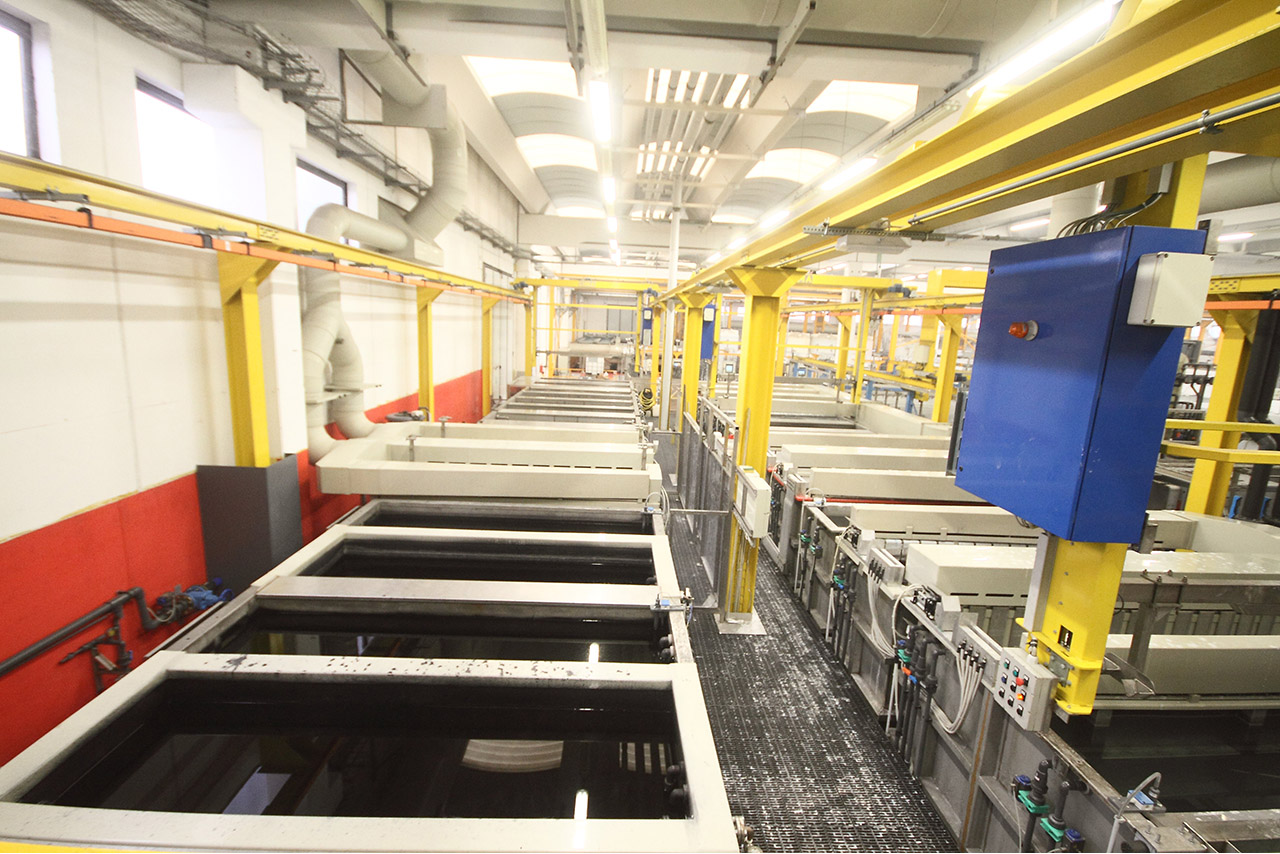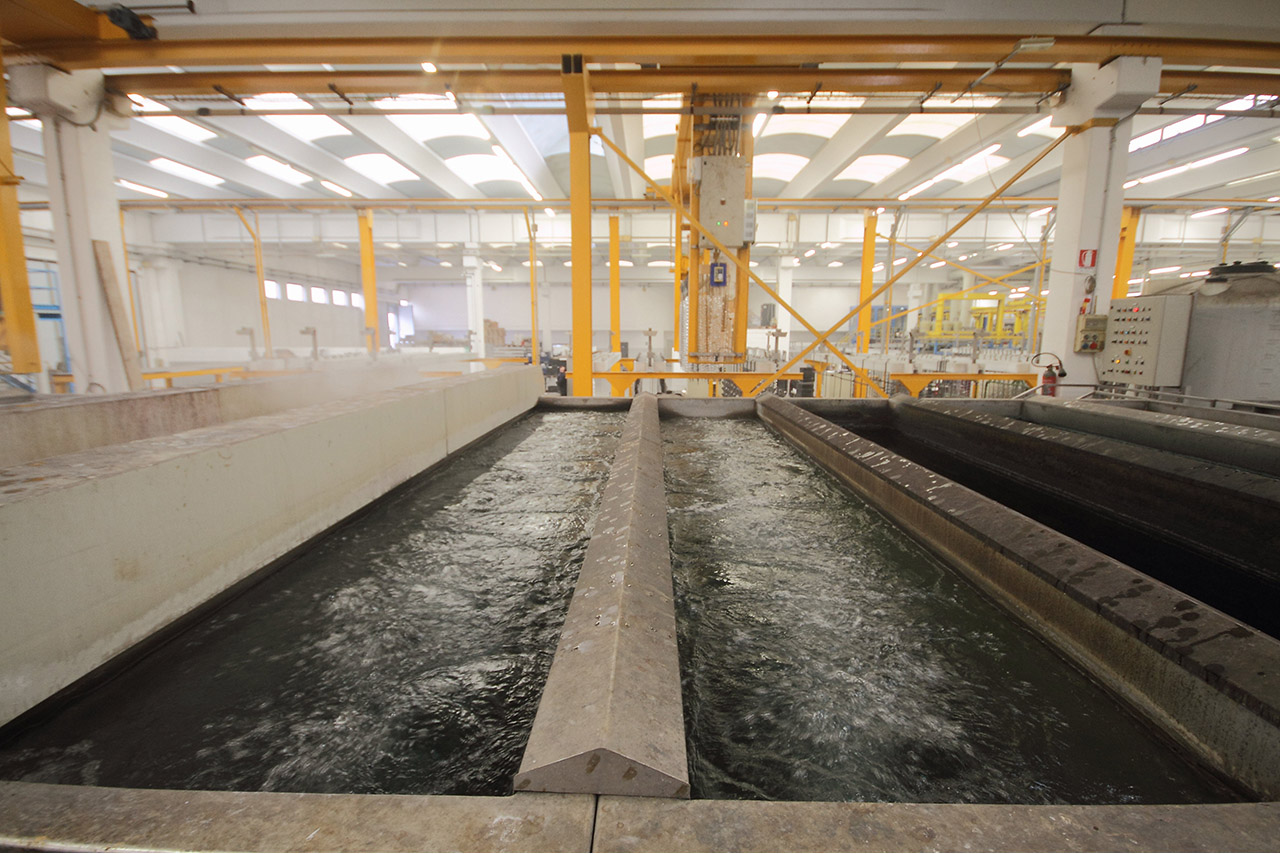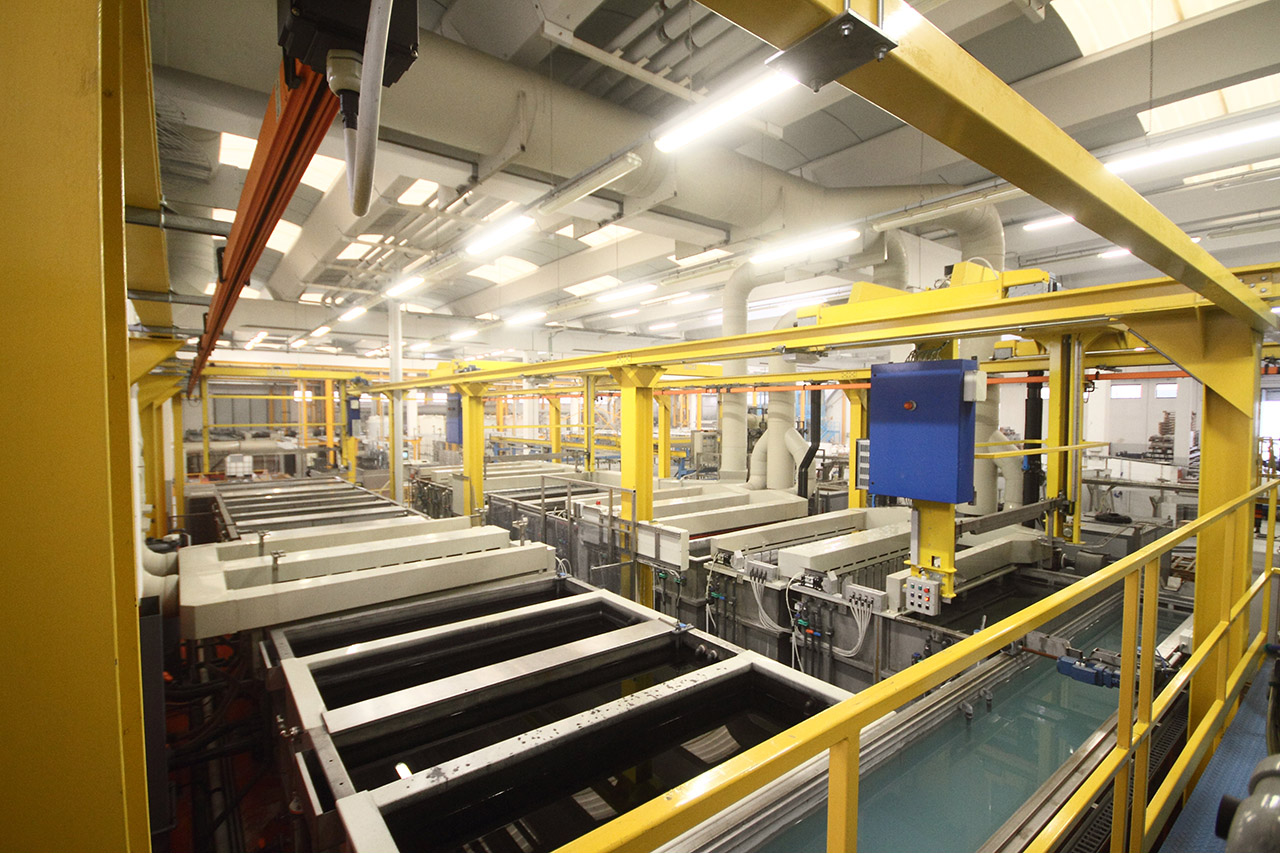 Traditional aluminum processing technologies
The main plant is fully automated and multi-functional and is one of the first in Europe for the management of totally in-line production cycles, number of positions used for the individual treatment phases and load capacity. Equipped with tanks of dimensions 5000x1000x2000 mm, it is composed of 58 positions including those dedicated to chemical polishing and glazing, decorative anodic oxidation,which has 36 in-line colourings, anodization of castings and hard and semi-hard anodic oxidation. The plant includes positions for chromate passivation, carried out in compliance with the Rohs directives. Each phase of the different processes is monitored through dedicated and customized software which is able to evaluate the correct execution of the cycle in real time and archive the data to guarantee thetraceability and reproducibility of the processes over time.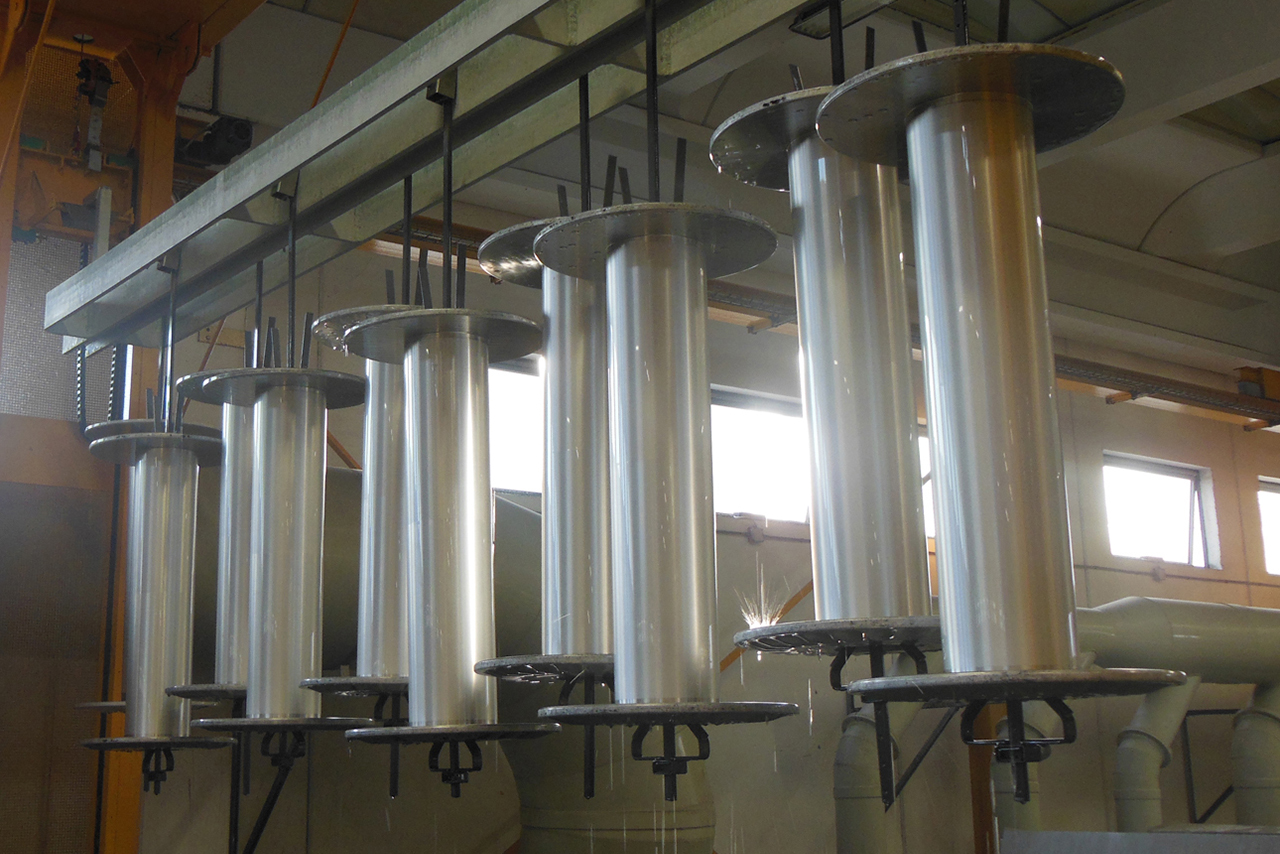 ---
---
Magnesium treatment and superior aluminium treatments
The second plant was initially conceived for the anodizing of magnesium parts and the development of experimental technologies on aluminium and magnesium. On this automated and multi-functional pilot plant, experimental and latest generation treatments are developed which, once standardized, will be replicated by the larger main plant. Among the new treatments tested here, there are the hard anodization with pigmented thickness and hard anodization with controlled thickness and roughness. With its tanks measuring 3200x800x1500 mm, this plant is made up of 32 positions, some of which are dedicated to surface preparation, magnesium anodizing treatments and experimental treatments calibrated to meet technical and performance needs beyond the standard. Also in this case, the computerized management and the use of customized software that interface with the company management allow to obtain a fundamental historical archive for the reproducibility of the treatments.
Both plants are manned by qualified staff in the console and have large storage areas with computerized lanes for loading and unloading.
CONTACT FORM


Quotes or information?
For information and quotes, call the number
+39 030 2680778
or contact us by filling out the form below: