Colour protective anodizing and aesthetic finishes of aluminium
(thicknesses from 5 to 25 microns)
---
Each item of use in our daily life has been studied to provide its maximum technical performance and have an aesthetic impact; the finish, the colours must enhance the product and attract the interest of the customer. The aluminium finishes  are different depending on its applications.

We offer a wide range of finishes and colouring (38 shades that include all the chromatic scale), following the international standards of the sector or assisting the customer in the design phase for a dedicated calibration of the treatment.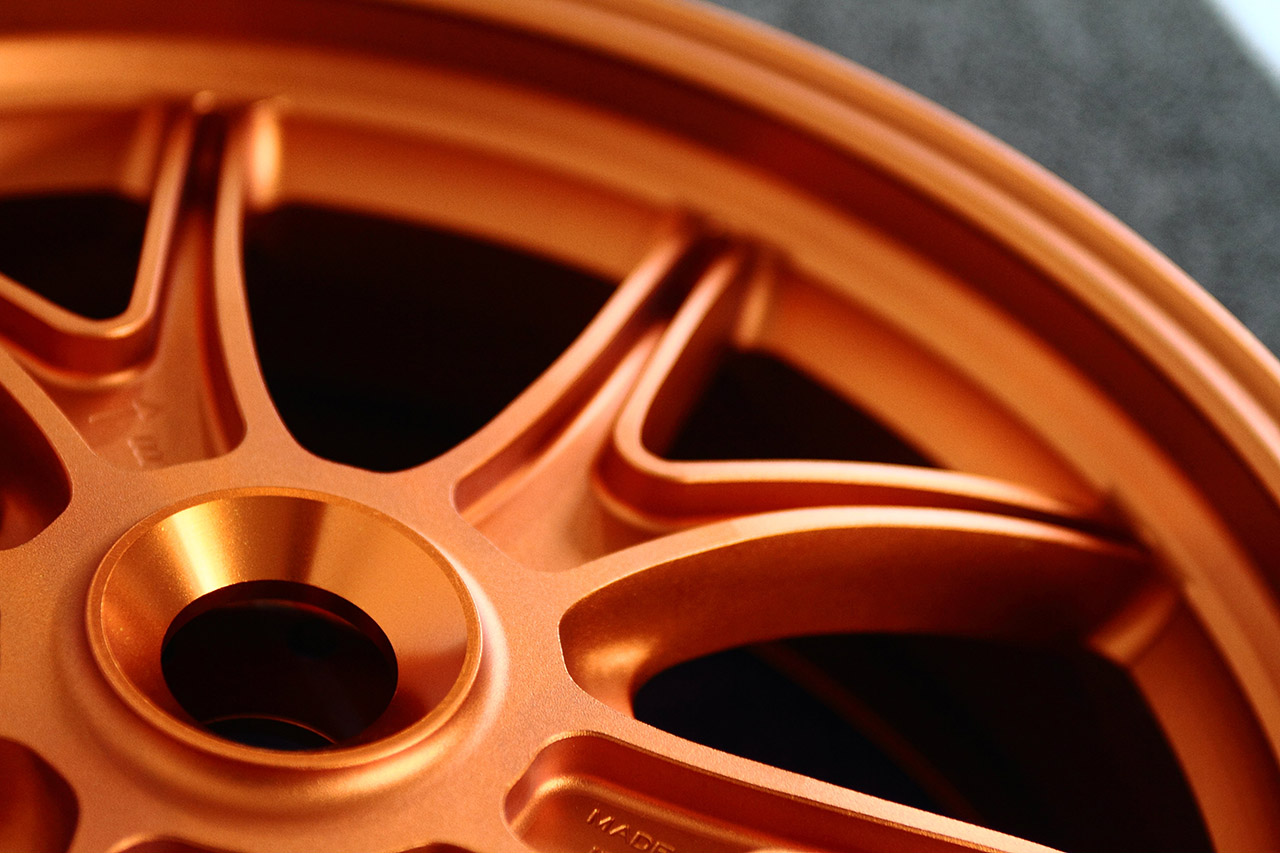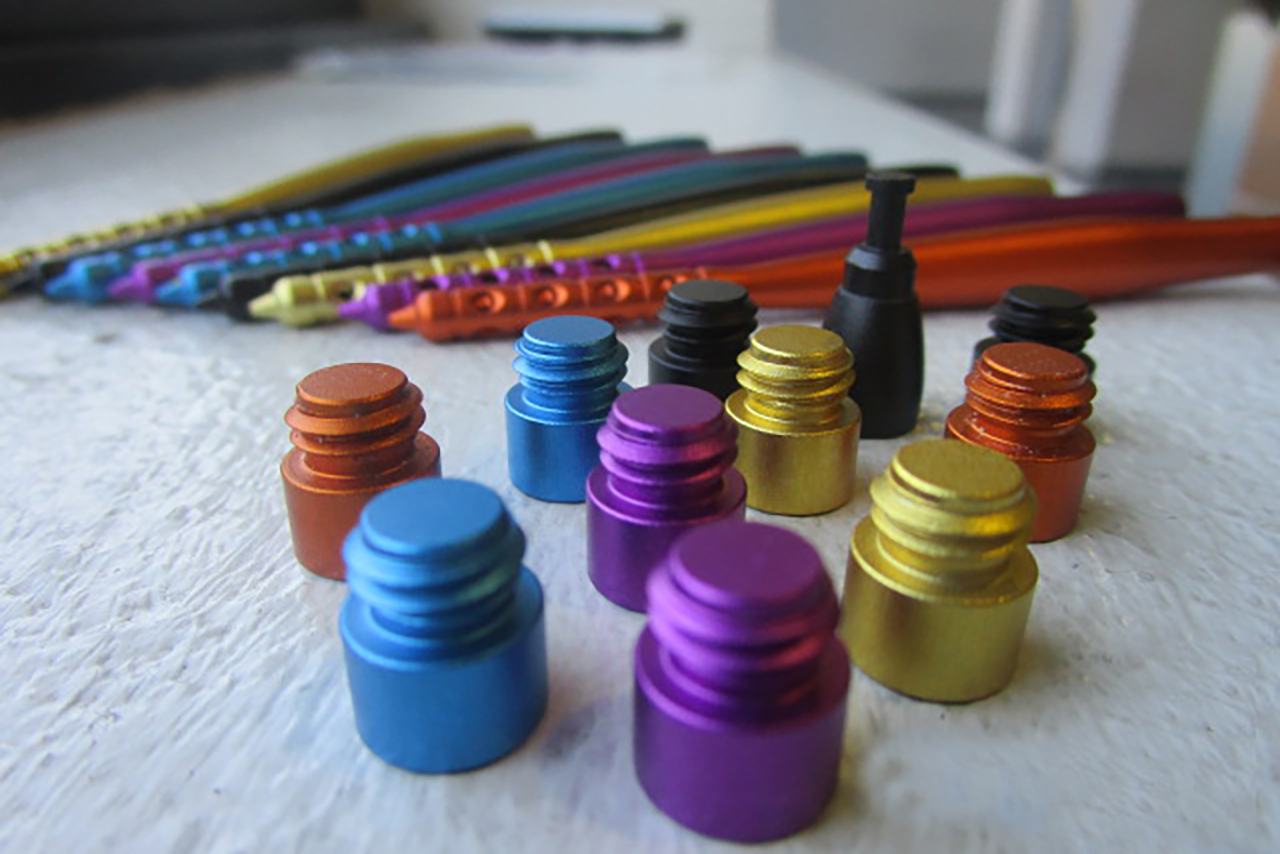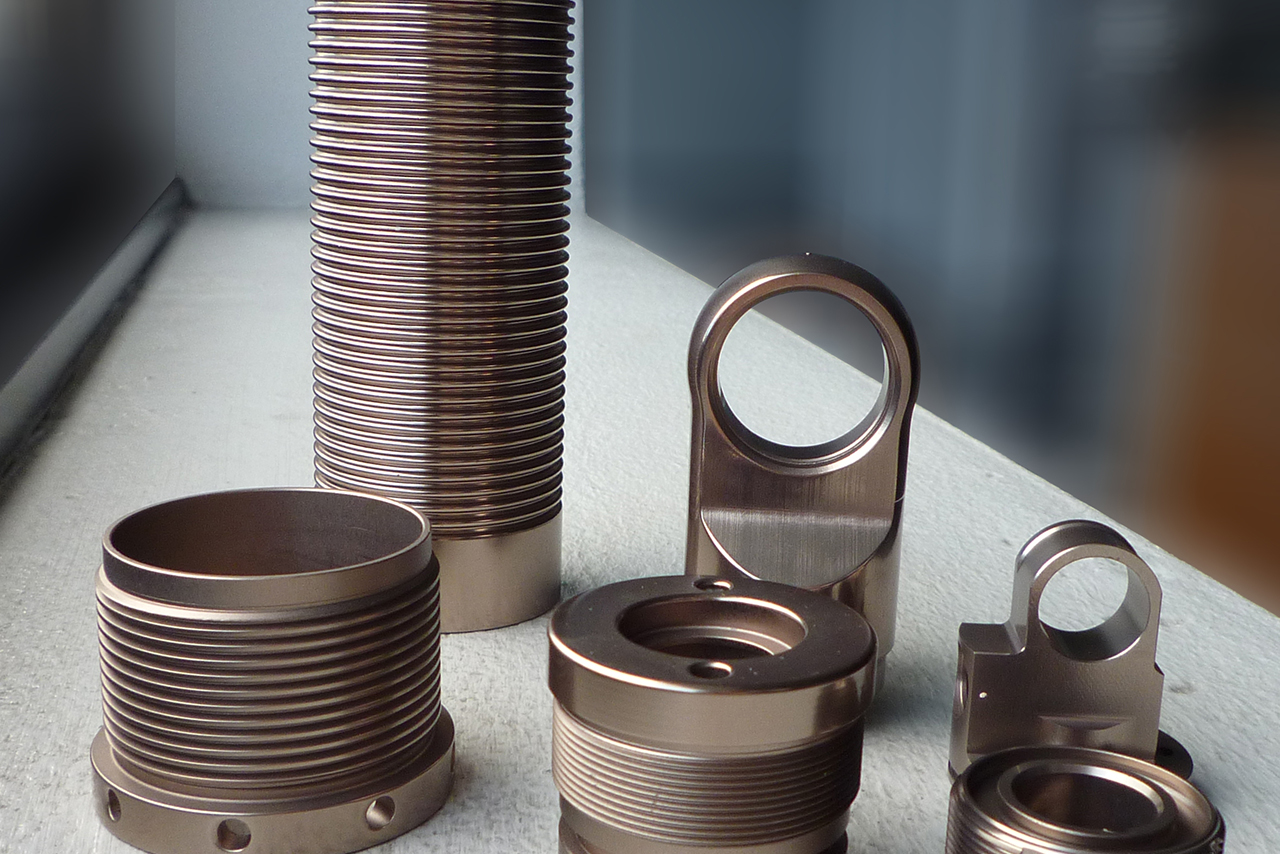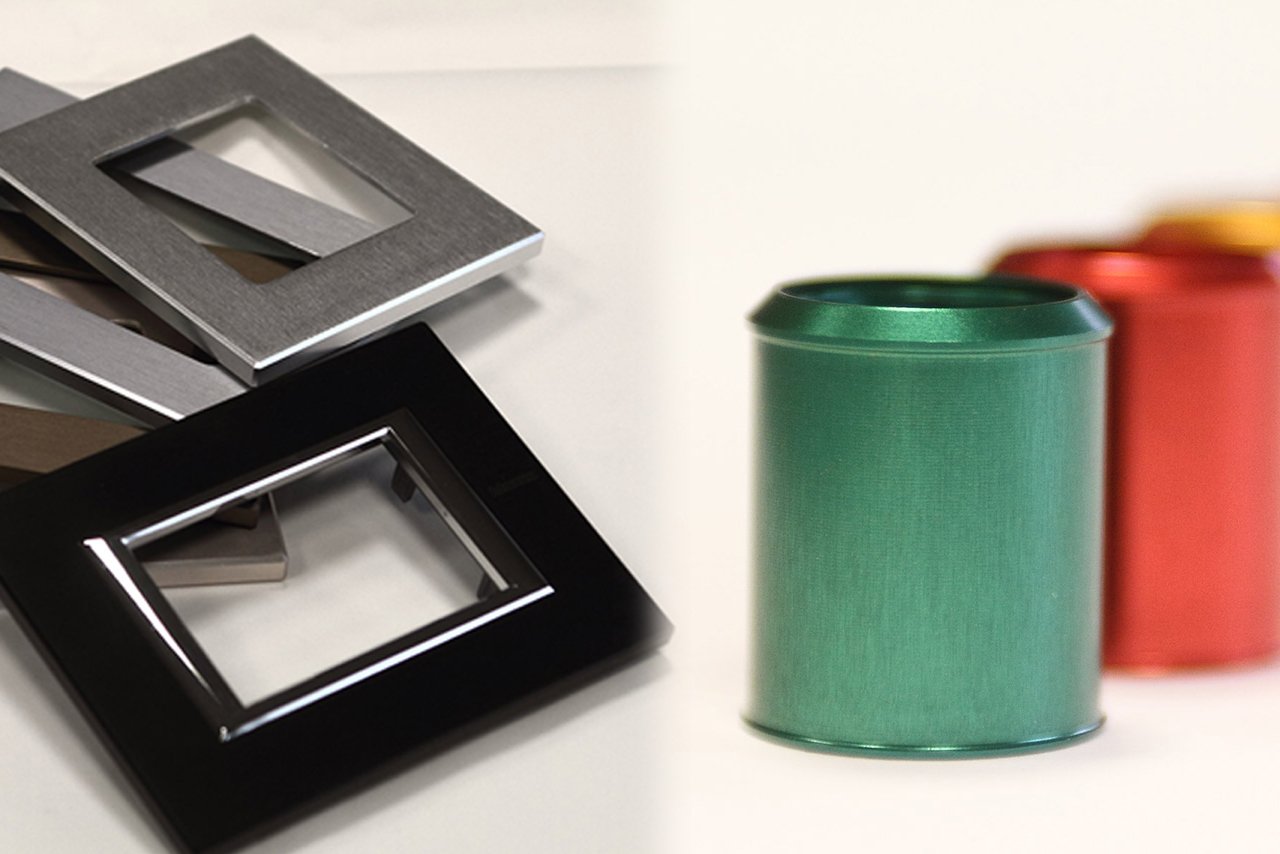 Aesthetic finishes for aluminium and light alloys
In addition to guaranteeing high technical performance, thanks to the anodizing treatments, aluminium can be processed on the surface with a series of finishes which improve the visual aspect and the aesthetic of the final product.

The aluminium colouring is one of the steps of the anodizing treatment and New Oxidal obtains it by the use of Clariant® organic pigments, world leader in the production of colourants. Our company offers a wide range of treatments of finishes and colouring in 38 colour shades that include all the chromatic scale, from traditional nuances to original coloration made on customer request.
Colourless and coloured protective anodizing in 38 shades: the treatment ensures protection and resistance to corrosion, giving a long-lasting aesthetic finish to aluminium thanks to the use of Clariant® guaranteed colourants. Since it is a colouring by penetration, this will remain unchanged over time. The treatment reaches oxide layer thicknesses from 5 to 25 μm, meets the international UNI EN ISO 7599: 2018 / DIN17611 standards and MIL-A-8625F type II class 1 and 2 standards;
Aluminium surface finishes carried out in the preliminary stages of the chemical anodizing treatments among which:
Chemical brightening to give greater shine to the part;
Chemical glazing to matte the surface of the part.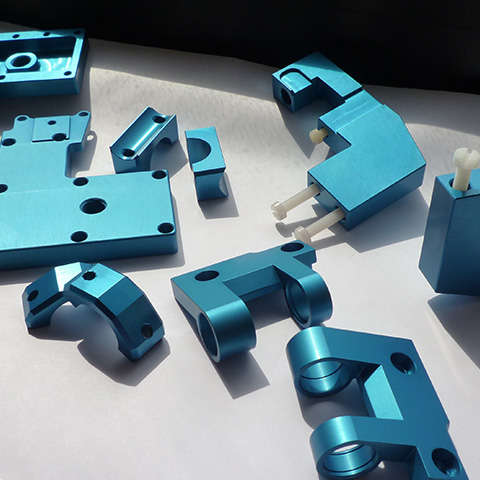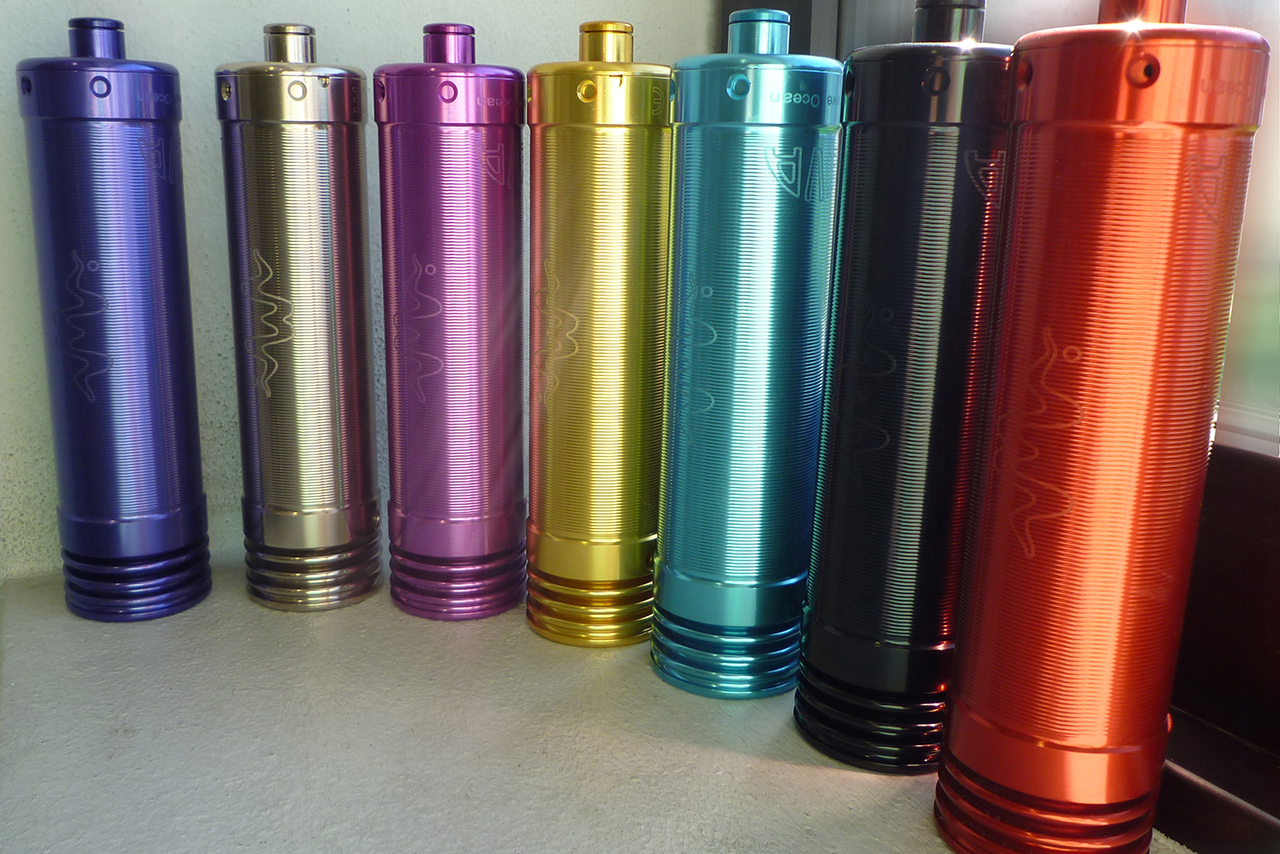 Aluminium surface finishes carried out before the mechanical anodizing treatment among which:
Sandblasting and short blasting to provide uniformity of the surface and give an opaque, silky to the touch appearance;
Mechanical brushing to remove remaining impurities on the rough surface and aesthetically uniform it by giving new linearity to the product.
Protective anodizing for sand, shell and die-casting: specific cycles are performed for die-cast parts where there is a high percentage of silicon, offering maximum protection against corrosion.
Specific treatments have been created for product which will be used in the marine sector and which will therefore be subjected to a high rate of humidity and salinity, with the introduction of molecules which increase exponentially the resistance to these agents. This treatment is also applied for the automotive sector with a greater guarantee of strength and durability of the product.
CONTACT FORM


Quotes or information?
For information and quotes, call the number
+39 030 2680778
or contact us by filling out the form below: